Today we're showing off a few new features. There's a bunch of new flight controls stuff, and we figured the best way to demonstrate that was to throw together some player-commandable escort ships.
Target an asteroid by clicking on it to send your escorts to attack. Mouse wheel and the +/- keys zoom in and out.
I'm also demonstrating some new planetoids. These are designed to be quickly produced in bulk. I can paint a heightmap in photoshop to get a general shape, and then I've got a set of actions in Blender to turn them into a mesh. I then have procedural scripts to generate a nice normal map for them. I noticed the diffuse texture isn't set quite right on them, and we're still working with a few parts, but you get the idea of how the player might interact with the shape. Imagine coming in to dock on a landing pad or dodging fire from a planet-mounted turret.
We're also polishing a few things with our rewritten ship builder- so that's next!
Click the image to try out our playable demo in your browser.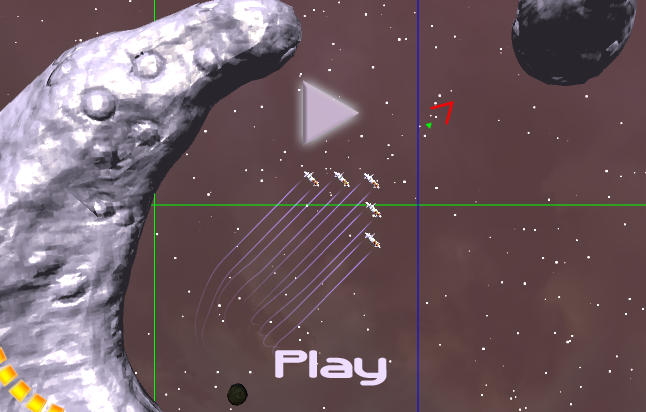 Controls are on the demo page.